MOTOROLA WALKIE TALKIE XiRP-6600I/6620I
MOTOROLA WALKIE TALKIE XiRP-6600I/6620I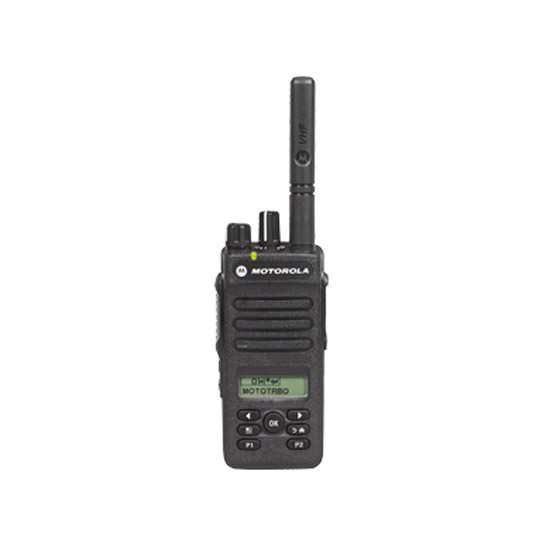 MOTOROLA WALKIE TALKIE XiRP-6600I/6620I
With this dynamic evolution of MOTOTRBO digital two-way radios, you're better connected, safer and more efficient. The XiR P6600i Series is designed for the everyday worker who needs effective communications. With systems support and loud, clear audio, these next-generation radios deliver cost-effective connectivity to your organisation.

Here's what's new in these next-generation radios:

Enhanced audio quality

Improved expandability
Better battery life (up to 28 hours)
Better range (up to 8%)
Better waterproofing (IP67)
HazLoc models available
Radio Features
---
Busy channel lockout :
Yes
Channel scan :
Yes
Missed call alerts :
Yes
Scan types :
Normal, Priority, Dual priority, Nuisance channel delete, Talk group, All group, System, Home revert
Programmable buttons :
Yes
Lone worker :
Yes
Transmit interrupt :
Yes
Caller ID :
Yes
CPS (Customer Programming Software) :
Yes
Phone book :
Yes
Voice operated transmit (VOX) :
Yes
Voice announcement :
Yes
Digital private line :
Yes
Call tones :
Yes
Channel spacing :
12.5, 25
Group call :
Yes
Time out timer :
Yes
Signalling :
MDC(Encode/Decode), Quik-Call II (Encode/Decode)
Private line :
Yes
Call forward :
Yes
Number of channels :
Limited Keypad (LKP) Models - 128 channels No Keypad (NKP) Models - 16 channels
One to one calling :
Yes
Talkaround :
Yes
Intelligent audio :
Yes
Monitor Permanent (Sticky) Monitor :
Yes
Enhanced privacy :
Optional
Technology
---
System Type :
Conventional, Capacity Plus, IP Site Connect, Linked Capacity Plus
User Environment
---
Mil spec :
810 C, 810 D, 810 E, 810 F, 810 G
IMPRES 2100 mAh Li-Ion Battery, IP68 (PMNN4491)
IMPRES Lithium-ion (Li-ion) 2100 mAh Battery, IP68
IMPRES Li-Ion 3000 mAh Battery, IP68 (PMNN4488)
IMPRES Lithium-ion (Li-ion) 3000 mAh, High Capacity, Low Voltage Battery for use with the Silent Alert Belt Clip.
EP7 Sonic Defenders Ultra (RLN6511/RLN6512/RLN6513)
These comfortable foam-tipped earplugs, work with surveillance kits and provide up to 28 dB hearing protection.
PMNN4435
Li-Ion 1400 mAh (-30c) Battery, IP67