MOTOROLA WALKIE TALKIE XiRP-3688
MOTOROLA WALKIE TALKIE XiRP-3688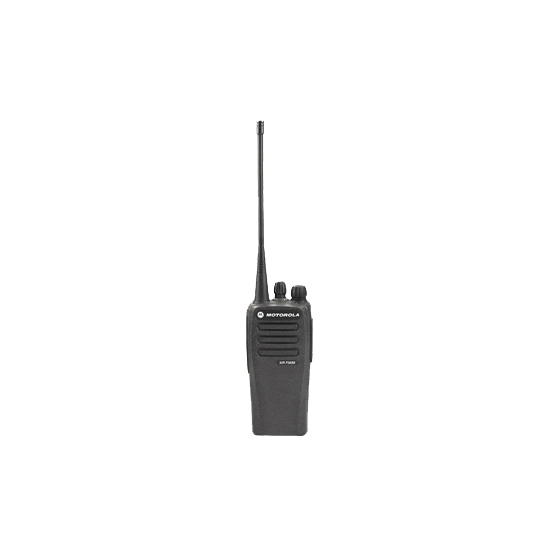 MOTOROLA WALKIE TALKIE XiRP-3688
Simple and affordable, the XiR P3688 portable two-way analog/digital radio connects your workforce efficiently—and has the flexibility to grow with your business. By combining the best of two-way radio functionality with the latest analog and digital technology, the XiR P3688 is perfect for the everyday user who wants to stay connected. Fully compatible with the MOTOTRBO family of radios, the XiR P3688 has superior audio quality, outstanding coverage, long-lasting battery life and more.

Whatever your needs, the XiR P3688 provides a simple, reliable, cost-effective communication solution to help work crews connect, coordinate and collaborate to get the job done right. Improve the efficiency of your operation with easy-to-use voice communication that's right for you.
Radio Features
---
Channel spacing (kHz) :
12.5, 25
User Environment
---
Operating temperature :
-30C / +60C
IP Standards :
IP54
Military Standards :
810 C, 810 D, 810 E, 810 F, 810 G
Mag One - PMLN6531
The Mag One - PMLN4443 is a commercial series over-the-ear receiver with an in-line microphone/PTT/VOX switch.
Mag One - PMLN6534
Commercial series earbud with in-line microphone/PTT/VOX switch.
Mag One – PMLN6537
The Mag One – PMLN6537 is a commercial series earset with over-the-ear styling, boom microphone and in-line PTT/VOX switch.
PMLN6533
Pellet-style earpieces allow users to receive communication discreetly. This earpiece comes with with the microphone and Push-to-Talk combined.
PMMN4029
Remote Speaker Microphone without Audio Jack (IP57) Dual Pin. The RSM incorporates both wind porting technology and waterproof capability. The IP57 submersible RSM is tested at 1 meter for 30 minutes which is ideal for outdoor radio communication in wet conditions.