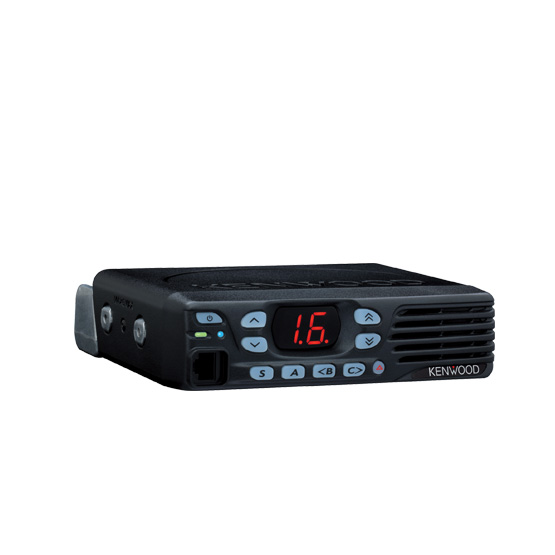 KENWOOD BASE TKD-740
Introducing the new TK-D740V/D840U mobiles, launched together with the new TK-D240V/D340U portables and completing KENWOOD's impressive DMR system line-up. Thanks to compliance with MIL-STD and IP54 environmental standards, they can be relied on through thick and thin.

As well as handling both analog and digital communications, these user-friendly DMR radios can even operate in direct mode, without a repeater. They also offer KENWOOD Call Interrupt and also benefit in having KENWOOD enhanced audio quality.

These truly resourceful team members will enable you to make the most of your legacy analog equipment while also benefitting from digital communications.


Other Features
---
• Max. 32 ch in 2 zones (16 ch per zone)
• Wide 70 MHz UHF coverage
• External D-sub 15-pin (DE-15) interface
• External speaker connector (3.5 mm diameter phone jack)
• Audio output power 4 W @ 4 Ω
• GPS connectivity (available later)
• Single zone and Normal scanning functions
• Horn alert/P.A. function
• Ignition sensing
• Password protection (read/overwrite)
• Minimum volume setting
• Embedded message
• Selective call alert LED
• Late entry
• Compander per channel
• Squelch level
KMC-9C
Desktop Microphone