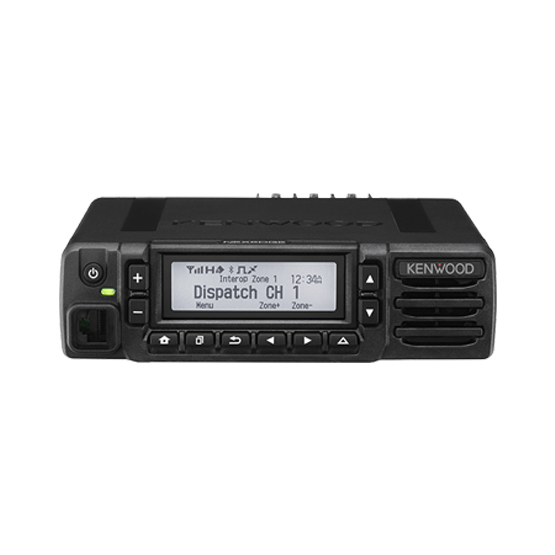 KENWOOD BASE NX-3720HG
This adaptable mobile radio supports both NXDN and DMR digital protocols as well as mixed digital FM analog operation, enabling it to serve with distinction in a wide range of enterprise- and operation-critical applications.

Designed with flexibility in mind, it's packed with convenient features like Bluetooth® for hands-free operation and built-in GPS. And providing greater freedom of installation, the radio's front panel can be used as a remote control head (this requires an optional upgrade, to be available in future).

Additionally, for expansion capability a software license certification system facilitates extensive customization.


Other Features
---
- Multi-protocol digital radio: Designed to operate under an NXDN or DMR digital, and FM analog protocols
 ・NXDN Conventional and Type-C & Gen2 Trunking
 ・DMR Tier II & Site Roaming
 ・Mixed Digital & FM Analog Operation allows gradual migration at your own pace
- 7-color LED indicator
- External and Internal Speaker Switching
- Audio Output Power (4 Watts at 4 ohms)
- 512 CH/128 Zones
- Maximum of 1000 CH/Radio with option
- Paging Call
- Emergency Call
- Status/Text Message
- Remote Stun/Kill/Check

KES-3
EXTERNAL SPEAKER (compact low profile;3.5 mm plug)
KES-5
EXTERNAL SPEAKER (40 W max input,requires KAP-2)